From Seed to Harvest
The Write Focus podcast presents the 6 Stages to Publish, two brief presentations to introduce how you convert a seed of an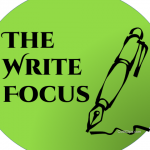 idea into a tangible book in a reader's hands.
On October 21 we had the first 3 Stages, under the heading Write the Novel.
Follow the podcast it here on podbean, or here on youtube, or click this link for the episode transcript.
Here's the link to the podcast, where you can find "Write the Novel" for the 1st 3 Stages podcast. This episode aired October 21.
On November 4 we have the last 3 Stages, Edit / Proof / Publish. Use the link above to reach this podcast.
We offer the podbean podcast here, or a simple youtube link, or the episode transcript clicking.
Remember, episodes usually run less than 15 minutes, long enough to prep a quick dinner or for to/from commute or a simple fresh-air walk.
Enjoy!