Writers Ink offers guidebooks for new writers–and for veteran writers who want refreshers.
Construction is On-Going ~ Please bear with our incomplete pages. It's stop writing entirely or do a little at a time ~ we really can't stop writing!
Newest Releases ~ Inspiration 4 Writers
Each W.Ink writer contributed a blog series, turned into a guidebook to give writers at all levels motivation to finish those manuscripts and aim for publication, whether self-publishing or traditional publishing.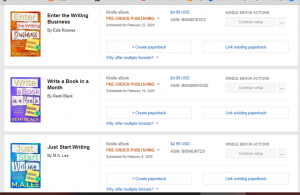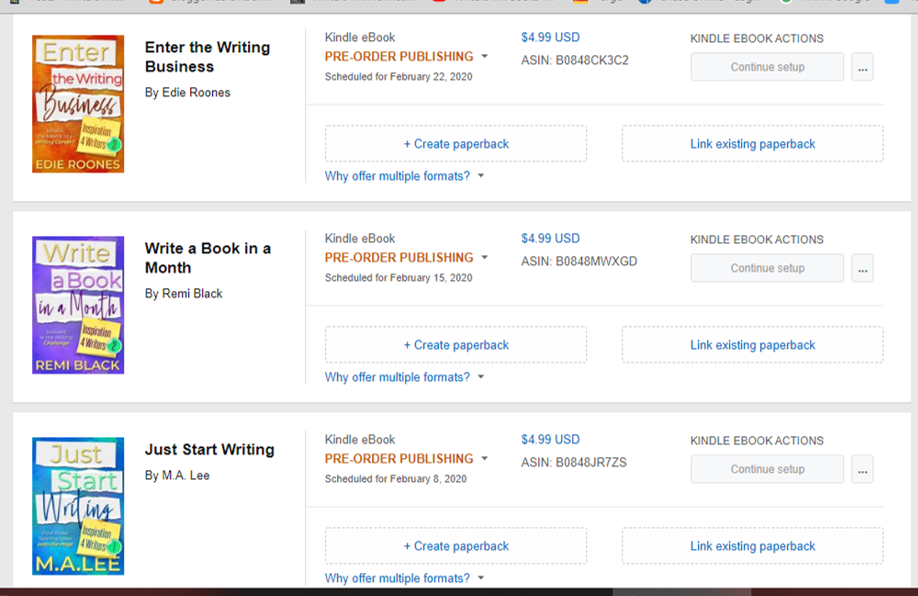 1 ~ Just Start Writing / M.A. Lee
Pour those swirling ideas onto the page. This link opens to M.A. Lee's blogger site for more information.
The e-book is Available here.
2 ~ Write a Book in a Month / Remi Black
This link opens to Remi Black's blogger site for more information. The e-book is Available here.
3 ~ En
ter the Writing Business / Edie Roones > follow this link for more information. The e-book is Available here.
The box set Inspiration 4 Writers is available as an ebook or a paperback version. Click the appropriate link for a real bargain.
Think / Pro
The Think like a Pro Writer series covers all the skills that beginning writers need to succeed, from the daily discipline of writing to the craft skills of characters and plot and on to the business of writing skills for author brands and paying taxes 😉 7 Lessons will help any writer transition into thinking like a pro writer.
1: Think like a Pro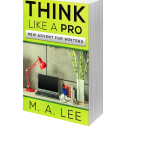 2: Think / Pro: A Planner for Writers
3: Old Geeky Greeks: Write Stories using Ancient Techniques
The Discovering Set
4: Discovering Your Novel
Sample Charts
5: Discovering Characters
Charts
6: Discovering Your Plot :: Available here.
Extra Info
7: Discovering Your Author Brand
Basic Info through a trailer
Extra Info
8: Discovering Sentence Craft
Basic Info
Extra Info