Independence should be celebrated all through July, not just on the 4th.
Memorial Day and Flag Day are commemorative occasions just ripe for a poet. While we've had this Plague Year, most writers are practicing their skills. Special occasions—especially in this climate–offer many opportunities for practice.
The hardest thing for any writer is to share the work. We spend so much time in our heads and at our desks, tapping away on ideas, that we forget the whole reason of writing is to communicate. We would like our brains to communicate with our hearts. Honestly, though, most of us want to communicate our ideas to other people. Special occasions give us that chance.
Poets in groups can become addicted to Open Mic nights. Everyone reads a bit of their ideas. However, sharing with other writers is not sharing with the hardest audience: families, friends, and the greater world.
Public ceremonies will stretch any writer's abilities.
When writing and performing for occasions, we have 2 Chief Reasons to remember ~
1] Adhere to audience requirements.
2] Keep to the 4 Requirements of Song.
Now let me add a 3rd:
3] Manipulate structure to stand out. Poets who do so can provide copies of their poems to participants. It's like free publicity. "All politics is local", 1930s newspapermen said, and word-of-mouth is the best marketing.
Independence Day
On Independence Day we celebrate our freedoms. Only rarely do we stop on July 4th and remember those who sacrificed so that we have those freedoms. Our two poems for this blog are commemorations, one autobiographical by a soldier prophetic for his own life.
My apologies before we begin for the double-spacing. I am still–still struggling with the new Block Editor in Word Press. The Classic Editor used to let me single space. Grrrr.
Rupert Brooke's "The Soldier"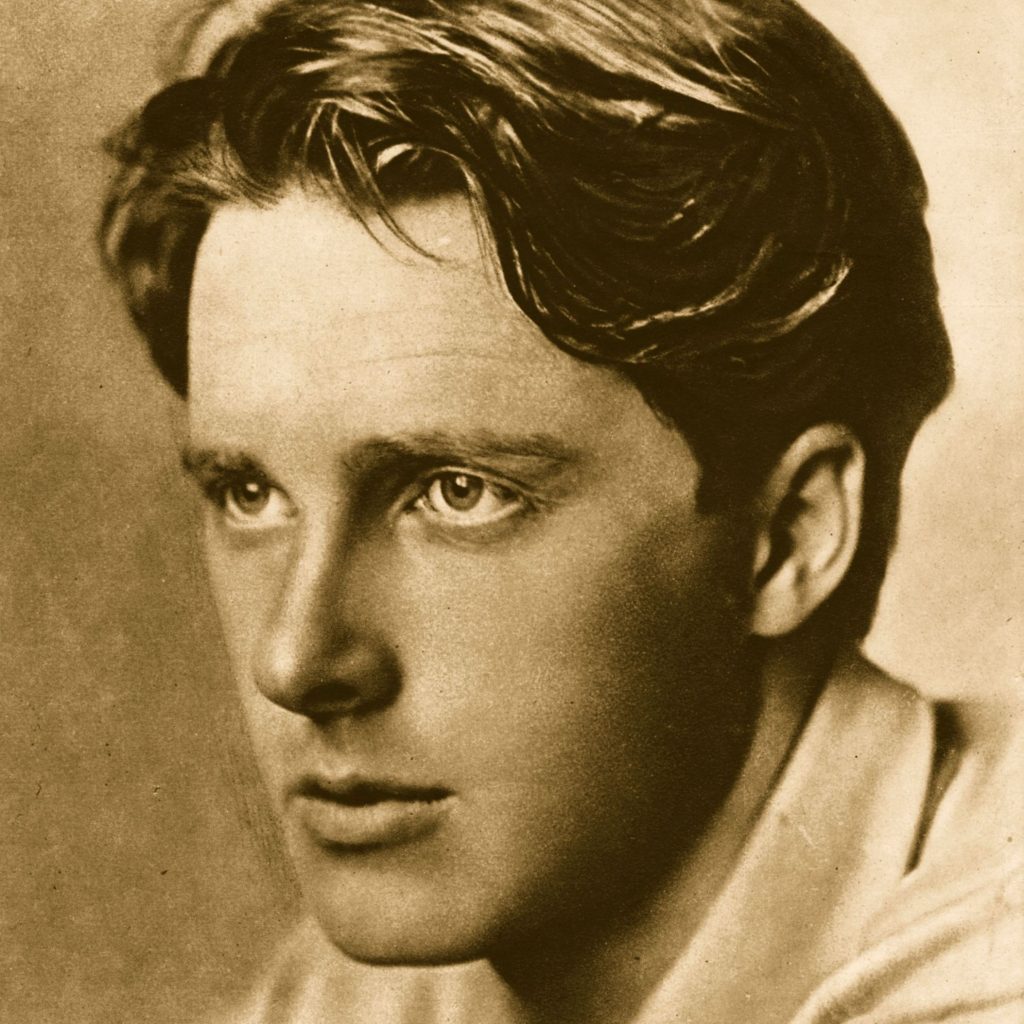 If I should die, think only this of me:
     That there's some corner of a foreign field
That is for ever England. There shall be
     In that rich earth a richer dust concealed:
A dust whom England bore, shaped, made aware,
     Gave, once, her flowers to love, her ways to roam;
A body of England's, breathing English air,
     Washed by the rivers, blest by the suns of home.
And think, this heart, all evil shed away,
    A pulse in the eternal mind, no less
        Gives somewhere back the thoughts by England given:
Her sighs and sounds; dreams happy as her day;
    And laughter, learnt of friends; and gentleness;
        In hearts at peace, under an English heaven.
This poem is especially poignant, for Rupert Brooke sacrificed himself for England in 1915, at the start of World War I, called at that time the War to End All Wars. Unfortunately, that title was not possible and never will be, as long as human nature is what it is.
Brooke himself was prophetic, for he died at the age of 27. An excellent brief biograpy of Brooke and analysis of his poetry is here.
"The Soldier" helps us to envision this person living, just as we live. That connection grips our own hearts closely, for we could easily be required to sacrifice ourselves as Brooke was.
This poem is a sonnet unannounced, for Brooke does not tell us—as many poets do—that this is Sonnet 11 or "A Sonnet". The opening octet presents to us the loss, ending with the sadly ironic "suns of home" for England's dead sons buried away from home.
The closing sestet presents the gain and the reason for the sacrifice. The cleansed soul, giving back as England gave. The last three lines are a list, almost like a catalog, individual items with the grouped phrases linked by semicolons: sighs & sounds; dreams; laughter with friends; gentleness; and peace.
Death arouses emotion, but Brooke asks us to THINK about the life lived before death came. Think about life. Be in the present. Celebrate freedom—before we have to sacrifice to keep it.
Gwendolyn Brooks' "the sonnet-ballad" 
Brooks announces her sonnet but also ties it to the form of "ballad". Because of copyright issues (see below), you can find her complex poem at this link.
A ballad tells a story, highly repetitive, strongly emotional. The reader must infer parts of the story. Those parts are obvious, however. (A good clue for those of us practicing poetry: not every element has to be included. If it's obvious, then the reader can figure it out.)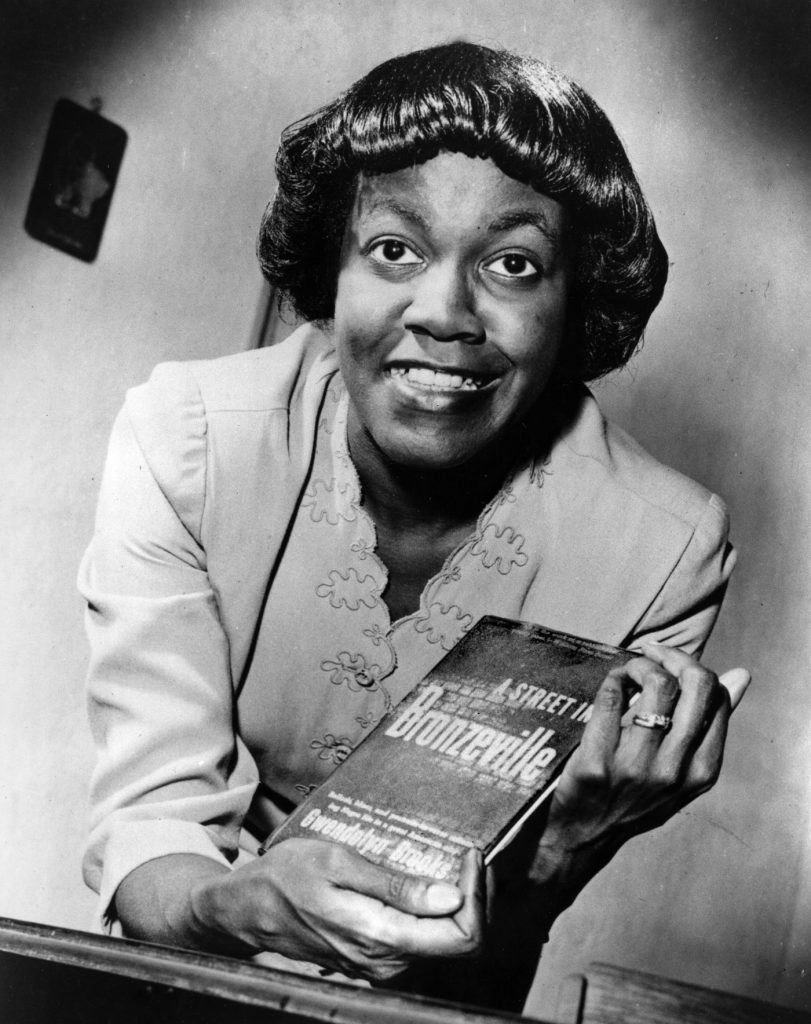 Every folk ballad has the three subject matters of love, betrayal, and death. Most literary ballads (so-called because we know the writer's name—and that's the only reason for the word literary) also have those same three subject matters.
In "the sonnet-ballad", the poem's speaker mourns her soldier gone. Thus, she reminds us of the sacrifices by those on the home front. They feel betrayed by the death of their beloved.
Particular phrases in Brooks' poem that haunt us—just as the speaker herself is haunted by her loss. She remembers "my lover's tallness" and "an empty heart-cup". She knows her lover had to "court / Coquettish death".
We also have the powerful circular rhetorical device, when the writing opens and closes with the same line. These two lines are the obsessive repetition of grief: love betrayed by death.
That repetition then makes us see and heed more repetition: the ending of the opening octet is the opening of the concluding sestet—"would have to be untrue". We want the words that tell of death to be untrue. Here is Brooke's cleverness: the betrayal is not by her beloved but the betrayal is her beloved.
And now we back up into the poem, this deceptively simple poem of complex ideas, which is the chief reason that I love Brooks.
She personifies Death as a female; that's nothing new. Brooks, however, crafts Death as a flirty temptress, coquettish, with strange possessive arms. We know that no soldier is truly tempted by death.
Her lover, though, falls to Death. He "stammers"—that hesitation that reaches for life but cannot grasp it because Death draws him in.
He is the "hard man" who changes, an unwanted change by him, by her, by family and friends … yet still changed.
Closing
Both poems—Brooke and Brooks—are poems of the sacrifice that gives us freedom. The cost is destruction, of life, of hopes, of dreams, of potentials.
For that reason, we view Independence Day as more than picnics and fireworks. And for that reason, all this July we look at poems that remind us of the cost of Independence.
We must never forget that art is not a form of propaganda; it is a form of truth. ~` John F. Kennedy.
As you write your own Occasional Poems, remember the lessons of rich details and heart-deep emotions, of stories hinted and lines crafted, all to be memorable to your audience.
Copyright Notification: Every writer needs to understand copyright. Works enter Public Domain 70 years after the writer's death. Rupert Brooke died in 1915; his still-powerful work is now in the Public Domain. Gwendolyn Brooks is an important modern American poet. She died in 2000. I can analyze her poem, but I should not provide it here without permission. That's the reason she has a link—and when you check all the previous blogs, that's the reason those poems also have links rather than being presented as part of the blog.
The remaining words of the blog are mine. I'm still alive. All of the remaining words are copyrighted to me, as of the date of the writing of this blog post.