This week is one of the oldest celebrations of the Christian church.
Holy Week, the days before Easter, began to be commemorated before 100 years passed after Christ's Crucifixion and Resurrection.[1]
Holy Monday / Holy Tuesday / Spy Wednesday and the Tenebrae / Maundy Thursday / Good Friday / Black Saturday. These six days between Christ's triumphal entrance into Jerusalem, which we call Palm Sunday, and his Resurrection on Easter juxtapose grief with elation, torture with dancing, cries of "It is finished" with "Hallelujah!"
Monday and More
When I was growing up, my church didn't make note of Holy Week except as a lead up to Easter.
We received a special Easter sermon, but we were more concerned with our new Easter clothes than anything else. I remember white gloves and stiff petticoats, ruffled anklets and black patent leather shoes.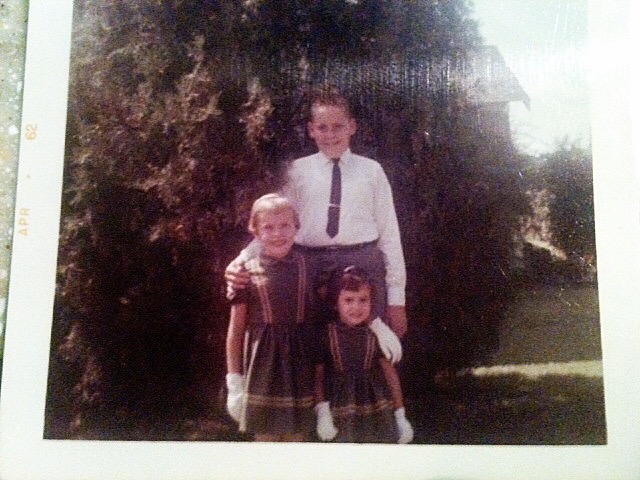 I don't remember church events around Easter that weren't earthly: Easter egg hunts hardly acknowledge the opening of the tomb, do they?
There should have been More.
Holy Monday
On Holy Monday, many churches observe the anointing of Christ with oil at Bethany. The scourging of the money-lenders from the churches may also have occurred on this date.
Most modern paintings and captions on old artwork say "cleansing" rather than "scourging". This is not a case when less is more.
Scourging requires anger. Christ became angry at the people who turned the church into a money-making scheme. People could not reach God unless they passed the money-lenders.
Christ drove them from the temple.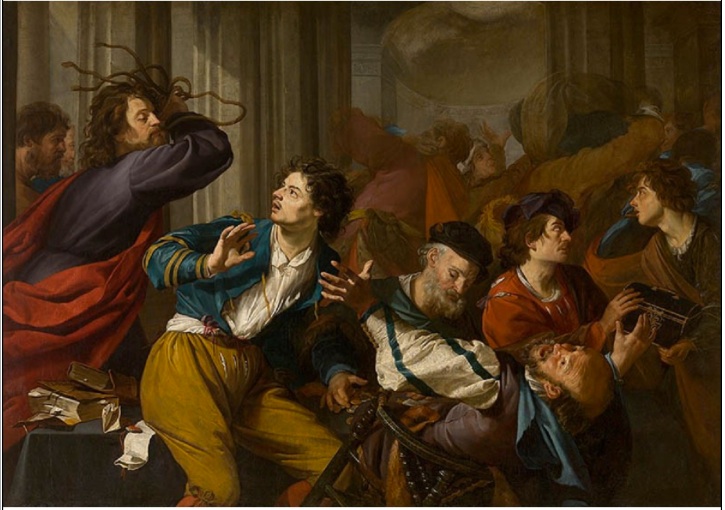 Making Monday More
What often drives us away from Christ?
Money. Material possessions. Sins we hold as dearly as gold coins.
What battles do churches often have? Usually, money is involved.
People refuse to tithe, or they don't tithe what they should. People begrudge the money that other people are making, never seeing the work that the other people are doing and have done in preparation. They focus on the money spent and never see the cost in their own lives.
As you go through Holy Monday and the rest of this week, consider scourging what separates you from God and His great community.

---
[1] I nearly said "death and Resurrection". How easily one word can trip us up! Christ did not die, not in the sense that you and I die.