What's your plan for the coming year? Resolutions are more than a wish list. They're our guidance for life, personal and professional.
Looking Back at Previous Resolutions
In 2019 Writers Ink Books stopped procrastinating, followed one of last January's resolutions, and registered copyright for all 30-plus books.
While we know Copyright Law says everything is protected from the moment of publication, in this world of shysters stealing people's books, it's essential to have officially registered copyright.
In total for W.Ink Books, 30-plus book are published.
Looking Forward at Upcoming Resolutions
2020 will see a lot of changes for Writers Ink.
Website Changes
One change has already happened. The old Writers Ink Services website has come down; this new Writers Ink Nonfiction site is starting completely new.
Another website may open up relatively soon; announcements will occur here. Don't get excited; the individual writers will keep their Blogger sites.
W.Ink may take down the old WIB site and start anew–or just re-vamp every page and link.
WIB now has an SSL certificate–although no plans for selling online are in the works. An SSL certificate is necessary to drive traffic to this site. Otherwise, the search engines refuse to look at it. We're still waiting on information about the SSL for W.Ink Nonfiction.
What else?
Well, a couple of other changes to the Biz Model are slowly grinding forward. One has to do with the potential new website. The other has to do with a completely new writing space.
The previous Biz Plan is slowly grinding down. (New Biz Plans always take into account the old Biz Plan.)
All books will gradually go wide over the course from 2020 and 2022.
M.A. Lee

This year will see the entire Hearts in Hazard series by M.A. Lee completed and in paperback, a dreamed reality in the works since the beginning. This will be a summer-long venture.
M.A. Lee's series Into Death will finish and go into paperback as well, hopefully in May.
February will see more writing how-to books, with the Discovering set turning into a bundle during March.
Remi Black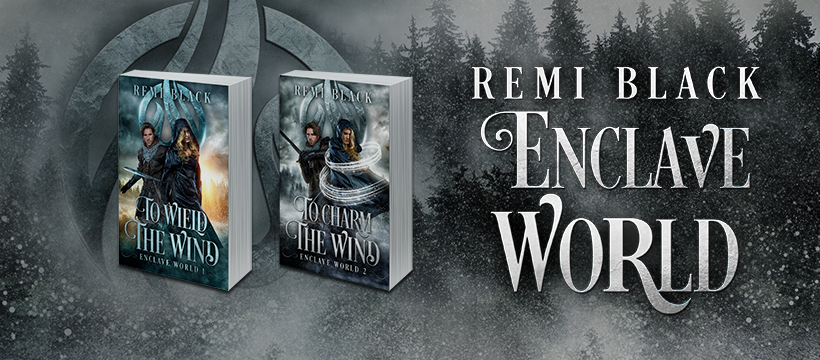 Remi Black's Enclave World is a new direction for the Enclave series, an offshoot of the main series. Both series are on-going. Changing are coming. New branding. New series titles. More new and new.
Look for To Charm the Wind and To Curse the Wyre to bundle up with To Wield the Wind as Spells of Air.
The main Enclave series will pick up with the next Alstera book in 2021.
Edie Roones
Edie Roones still has plans to finish the Seasons in Sansward series in 2020. Re-branding will also occur.
Summing Up
None of the W.Ink writers is close to achieving the Discoverability number of 25 to 30. That's one of the primary resolutions for the new Biz Plan.
Otherwise, life is good!
Where will your dreamed reality take you?
Contact us at winkbooks@aol.com. We check that every Monday and spend the rest of our spare time Writing.